Tourism • South Florida • Beautiful Beaches. Pompano Beach has 3 miles of Florida's best beachfront that is over 100 yards wide with gorgeous gold sand making it one of the top family friendly beaches in South Florida.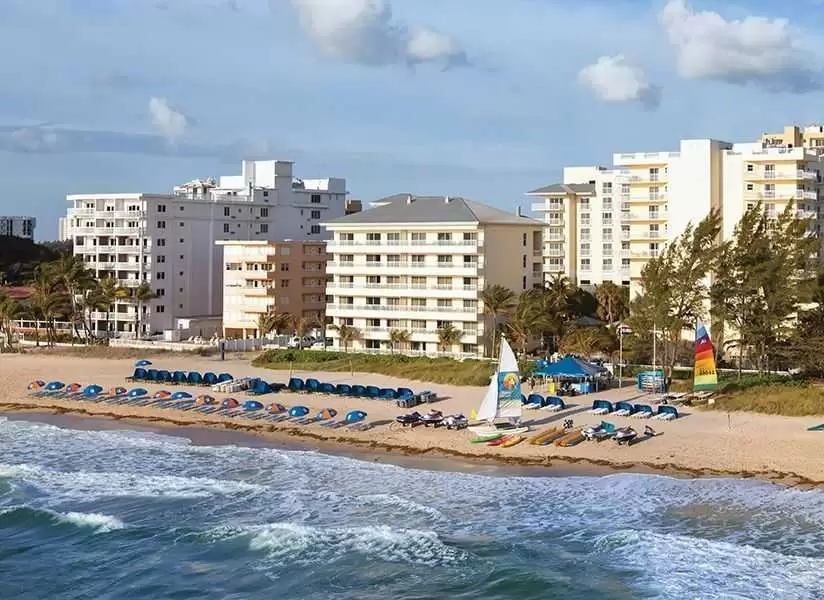 Outdoor Activities in Pompano Beach
Find what to do today, this weekend, or your Summer Vacation. We are the best place to for watersports and beach rentals in Pompano Beach. Visit On The Beach Watersports top-rated & must-see outdoor beach activities.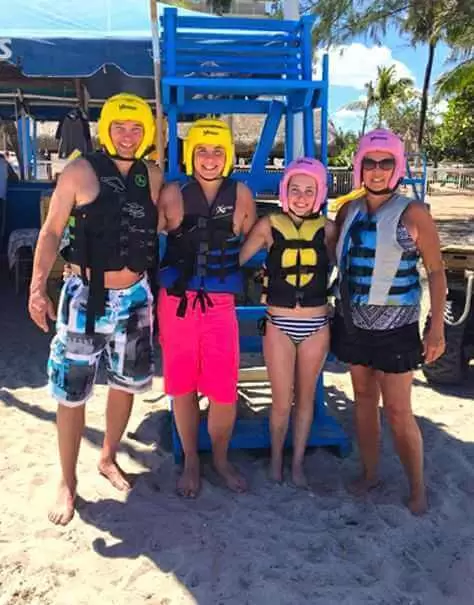 Things To Do In Pompano Beach
Top Outdoor Beach Activities
Pompano Beach is a Florida city just north of Fort Lauderdale. It's known for its beaches, marinas and offshore coral reef, with tourists visiting from New York, Connecticut, Texas & all over the world.
Jet Ski / Waverunner Rentals
Rent Jet Skis or a waverunner to see dolphins & ride the beautiful waters of Pompano Beach, Florida.
Just because you don't own a kayak doesn't mean you can't enjoy paddling one. At On The Beach Watersports, we offer daily kayak, boogie board and SUP rentals.
Group Beach Rental Discounts
We offer deals for group watersports rentals for a family reunion, wedding, corporate retreat or large group gathering on Pompano Beach.
Best Jet Ski rental & watersports in Pompano Beach

Did you guys have a good time out there? "Absolutely…. You guys did a great job. Loved it, Thank you! "

Did you have fun on the jet ski's? "Awesome man!…It was great!"
Amsterdam, Netherlands Customers
Receive 10$ off a jetski rental if you are a guest at any of these Hotels
Watersport & Jetski Rental FAQ
How much does it cost to get my Florida Temporary Boating Certificate?
The total cost is $9.99. This includes $3.00 for the exam fee and $6.99 for access to study material and unlimited exam attempts.
The state of Florida also makes a $3.00-only option available to you, which is administered via a paper test at the rental agent or through an online exam (with no study guide). If you choose the exam-only option and fail, you will have to re-register and pay to take the exam again.
Do i need a Jet Ski & Water Sports Liability Release Form?
A Adult / Minor Waiver & a boater's license or take the temporary boat license is required. Be at least 18 to rent a jet ski or 16 with a valid photo ID and a parent or guardian. Passengers must be 6 years of age or older.
Who should take Florida Boat Rental course?
This course is for Florida residents and visitors who do not already possess a valid boating education certificate but who wish to rent a boat or PWC to operate on Florida waters. However, you must be 18 years of age or older to rent a boat or PWC.
What is the minimum age to take this online course?
There is no minimum age requirement to take this online course.
How old do you have to be to not wear a life jacket in Florida?
Children under six years of age must wear a USCG–approved Type I, II, or III PFD at all times while on any vessel less than 26 feet in length that is underway upon Florida waters. Each person on board a PWC, and anyone being towed behind a vessel, must wear a USCG–approved PFD.
Florida personal watercraft safety tips
It's important to remember your PWC is a jet-pump vessel and has some peculiar handling characteristics. Never lose sight of these three facts:
There are no brakes on most PWC! Be careful about going too fast near any other object, including another PWC
To turn most PWC, you must advance the throttle to provide the thrust necessary to turn. If you do not apply throttle, a PWC continues to move in the direction it was going when you released the throttle, no matter which direction you turn the handlebars.
A PWC is propelled when water is drawn into a pump and forced out through the steering nozzle under high pressure. Water and loose items forced through the nozzle can cause severe injuries. Keep everyone clear of the nozzle at all times.